87.7 - 106.8 FM
Monday to Friday
15:00 - 16:00

With

CJ Benjamin
More photos 1
More photos 2
ENTER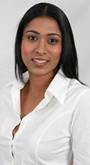 Always in the Mood!


About CJ
Confident, Energetic, Reliable,
Daring and Friendly

The Chat to CJ is for the EXCLUSIVE USE for CJ Benjamin as presenter.
Any other presenter needs to obtain written permission from The MLearner Group for Right of Use.
Please contact us if you wish to advertise on this platform.